Pattern Book
The first book in the Patterns for Freestylers -series, GIRL TRIP, was published in June 2019 and the first edition is nearly sold out. The book has patterns in sizes 32-56 , two patterns in child sizes, and some accessories and two toys. The book is currently available in Finnish only.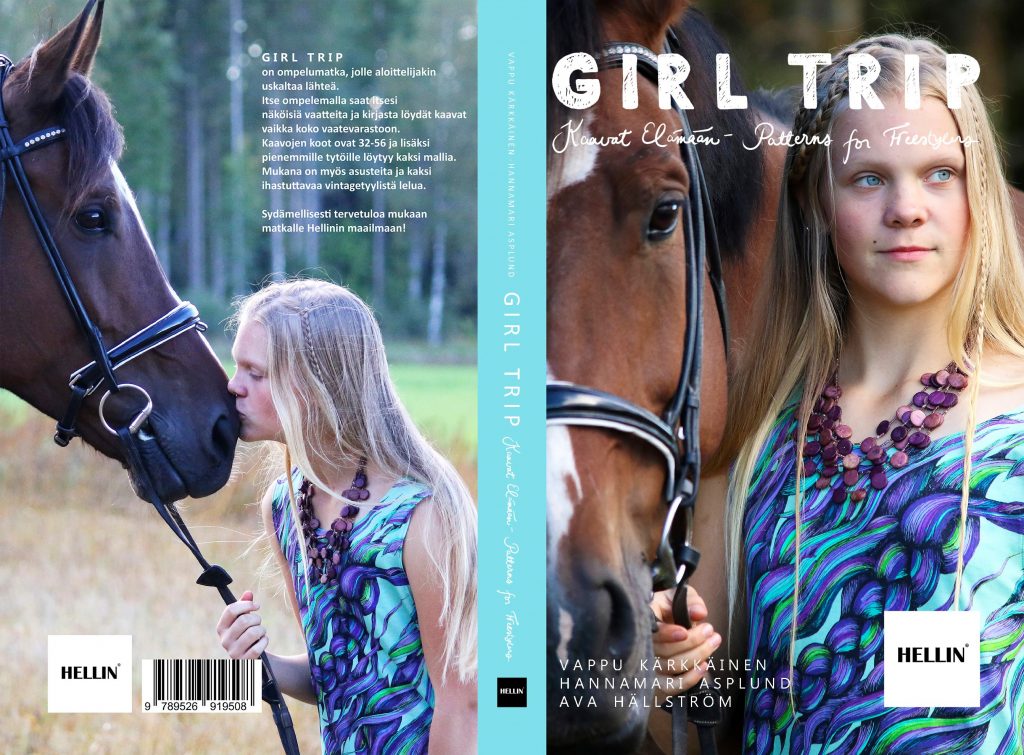 Wallpapers

Our ecologial wallpapers are designed in Finland and produced in Germany.

The wallpaper is permeable to water vapor, thus "breathable", free of plasticisers and phtalates and is VOC free, meeting the lowest A+ emission criteria and also meet even tighter German criteria "Gütegemeinschaft Tapete e. V." as well as the EU fire protection criteria. The inks used are water based. The paper is FSC (Forest Stewardship Council) certified and comes from forests with sustainable and responsible management.

The wallpapers are sold in 1 meter wide and usually 2,6 meters high strips, so they are extremely easy to put up side by side, with the pattern matching automatically. The price is 30 e / square meter, so a standard 2,6 m strip costs 78 euros.
Delivery time is 2-3 weeks and if you require taller strips for a specific room height, it is possible to order the wallpapers in custom height.

It is also possible to request a wallpaper from our other prints not currently in the wallpaper selection. Contact us for custom order!